召集中
Corn Maze & Pumpkin Patch @ Deer Meadow Farms
网友自发 于2022年07月12日发起 距报名截止还有0天报名已截止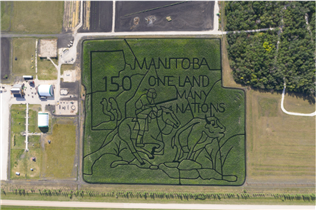 0人已报
| 活动名额 | 活动费用 | 在线缴费 |
| --- | --- | --- |
| 不限 | $12 - $15 | 报名费 |
活动时间2022-8-16 - 2022-10-31
活动团长亿度传媒 Corn Maze & Pumpkin Patch @ Deer Meadow Farms报名参加
活动介绍


Events Description
Each year the farm creates a new design with new trivia challenges and things to do in the maze.
There are 3 Mazes to choose from!
The Corn Trail. An easy walk in the stalks for families with younger children.
Turtle Island Corn Maze – Our largest Maze featuring 6 Trivia signs scattered around the maze
Every Child Matters: A special Corn Garden to contemplate and think. Not really a maze it's a tribute to remember First Nations families who were broken apart, whose children were taken, those survived and those who never returned.
Corn Maze Rules:
Stay on the Paths at ALL TIMES
No hiding 'off trail' in the corn or cutting through
No throwing or picking corn – you are actually stealing food from people
Do NOT damage or move signs
No Smoking, Drugs or Alcohol permitted at any time
Violators will be asked to leave immediately without refunds
Pumpkin Patch:
It's a great place for some family pics and of course it always takes time to pick that perfect pumpkin. The Pumpkin Patch opens last September and is available until we sell out of pumpkins.
HOW MUCH
Tickets:
2021 Summer Admission Rates (May-August)
$12/pp General Admission (ages 3 & Up)
**Children 2 & Under are Free
Fall Admission Rates (Sept/October)
$13/pp Child Admission (Ages 3-11)
$15/pp General Admission (Ages 12 & Up)
Includes all Seasonal Attractions
How to get tickets?
Door
WHEN & WHERE
Date: Open Through October 31, 2021
Fall Hours (Sept 7-Oct 31)
Weekends:
Friday 6pm-10pm
Sat 11am-9pm
Sun 12 Noon-6pm

Thanksgiving Monday 11am-4pm
Weekdays:
Mon-Wed: Closed to the Public
Pumpkin Patch is currently open and will remain open until they sell out of pumpkins.
Venue & Address
Deer Meadow Farms, 21 155 Springfield Rd